* Low Monthly Payments Available
Did you know: Insurance can cover up to 100% of Replacement Costs from storm damage!
Schedule Your Free Commercial Roofing Inspection Today!
Reliable commercial roofing services
Wichita's Premier Roll Roofing Contractor
If you are looking for a roofing option for your commercial or industrial building, but are worried about the high cost and the turnaround time for shingles, then roll roofing would be the best option for you. Roll roofing is among the cheapest and the easiest to install. But, your roof offers protection to your most valuable investment – your property and your tenants. Invest in the best professional roll roofing company in Wichita, Kansas – Crown Roofing. Using the best roll roofing materials and the most advanced tools, our skilled roofers aim to provide you with the best roll roofing service possible. 
What is Roll Roofing?
Roll roofing is flat roofing materials that vary in width and length. Most roll roofing materials are some variant of rubber. Some of the common roll roofing materials available in the market include –
EPDM Roofing – It is a kind of rubber roofing made using a combination of slate dust, recycled rubber, and sawdust.

Rubber Roofing – It is one of the most common and easily available roofing options out there. Rubber roofing is also the most popular because of its low cost.

TPO Roofing – TPO roofing is made by combing polypropylene and ethylene-propylene rubber. 

Bitumen Roofing – It is made using a type of asphalt and is supplied in the form of a cold-press adhesive roll.
Roll roofing is not ideal for all kinds of roofs. Before you decide to have roll roofing installed, it is important to have your questions answered by experts to make sure you are making the right decision. Our roll roofing specialists will be able to assess your existing roof and recommend the type of roll roofing that would be ideal for it. 
Advantages of Roll Roofing
Roll roofing is a popular choice for many building owners for several reasons, including –
Cost-Efficiency – Roll roofing is one of the most affordable commercial roofing options available in the market. As long as the roof surface is flat for it to be rolled on, there is no added expense on purchasing underlay separately. The roll roofing can itself be laid on the flat roof and secured properly.

Easy to Install – Roll roofing materials come in large rolls that are rolled over the flat roof and then put in place using commercial-grade adhesive or nails. However, it requires technical know-how to ensure that it is installed correctly and to extend its life.

Multiple Strengthening Options – To further strengthen roll roofing over commercial buildings, bitumen roof paint is added over the roll. A solar reflective coating can also be applied to keep the commercial building cooler.

Long-Lasting – A roll roof, irrespective of the type of roofing, can easily last for about 10-20 years and sometimes even more.

Waterproofing – Rolled roofs are waterproof and protect the inside of the building from moisture and water leaks.
High-Quality Wichita, Kansas Roll Roofing Professionals
Whether you are looking to install a new roll roof or your existing roll roof needs repairs, you can turn to Crown Roofing, Wichita, Kansas, to offer you the best roll roofing services. Many commercial building owners choose roll roofing because of its low cost, but it won't hold up to the outside elements if they are not installed properly. Our roll roofing specialists can easily match any style and materials of roll roofing to match your needs. Our specialists are licensed, skilled and reliable to get the job done with minimum disruption to your business.
Get Your Free Roll Roofing Estimates Today!
Even though our prices are one of the lowest in Wichita, Kansas, roofing services can still be a big expense. Whether you are looking to install new commercial roll roofing or carry out extensive repair works, you would want to know the cost upfront. Crown Roofing offers free no-obligation estimates on roll roofing projects. The price we quote is exactly what you will pay!  

6 REASONS TO CHOOSE CROWN ROOFING COMPANY
LOCALLY OWNED Commercial WICHITA ROOFING COMPANY​
With years of experience servicing the Wichita area, we take pride in our Kansas roots. We are devoted members of the Wichita community, and have built Crown Roofing on the foundation of giving back to our hometown. When your commercial roof suffers storm damage from a hail/wind event or is simply in need of a full flat roof replacement, take peace of mind in hiring a local Wichita commercial roofing company that you know will still be here in 20 years, and a company that prides itself on being an active member of your community.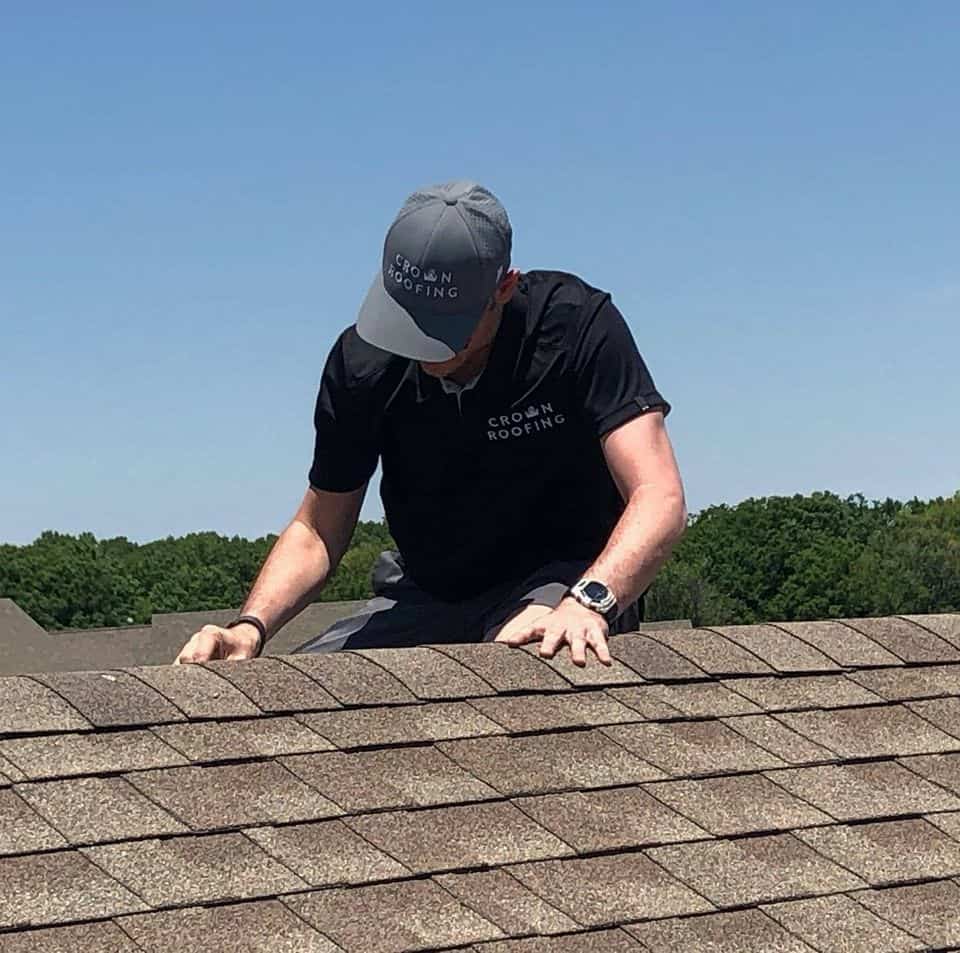 Jeff Cotter
Great service and very responsive with our needs. We changed our whole roof within a day and everything went smoothly. Justin was awesome to work with. Highly recommend

Scott Sellers
We had a minor leak around our chimney, and a few rub marks on the front slope from a tree we recently cut back. Justin and his crew fixed both issues in a timely manner and at a fair price.

Jeremey Sims
Fantastic company. The owner took the time to walk me through the insurance process and ended up not only getting me a new roof but surprised me with new gutters also paid for by insurance. Couldn't be happier!

Christy Brown
Best roofer in Wichita!! My new roof makes me feel like royalty!
Crown Roofing & Solar Company of Wichita
Work Completed For other businesses
THE GOLD STANDARD OF Commercial ROOFERS
Crown Roofing & Solar Company of Wichita is awarded the badge of "Recognition of Excellence" because of our high level of expertise, emphasis on customer satisfaction, impeccable craftsmanship and trustworthy reputation. Since we are certified by Roofing Insights, you're personally backed by a $20,000 Guarantee that covers you from start to finish!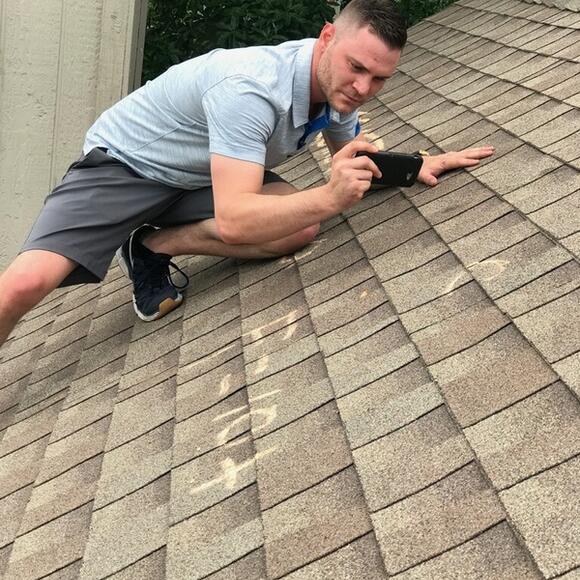 Over the past 10 years working for an industry giant, I have developed a strong passion for the roofing industry. This industry has provided me with the opportunity to learn, grow, & become the person I am today who is obsessed with customer service & humbly working with the utmost integrity. I have been blessed to have the prior experience necessary to pick & choose what systems & processes to adopt & take with me to my own roofing company.
Now that I have my own company with Co-Owner Benjamin Wallace, a sense of pride aromates out of the office as we know two things: 1.) We truly have a deep understanding of the ins & outs of this industry due to our unparalleled knowledge & experience. 2.) We believe there is, without a doubt, no better solution for your roofing needs than Crown Roofing.
We move with a sense of surety & purpose that is contagious & everyone seems to want to be a part of. I am so excited to be servicing my hometown of Wichita, KS under my own company – Crown Roofing & Solar Company of Wichita. We will continue to build our name in Wichita & cannot wait to Crown your Kingdom!