* Low Monthly Payments Available
Did you know: Insurance can cover up to 100% of Replacement Costs from storm damage!
Schedule Your Free Commercial Roofing Inspection Today!
Reliable commercial roofing services
Wichita's Premier Roof Coating Contractor
The need for roof coating is growing in the last few years. There has been an increased interest for sustainability ad eco-friendly roofing practices that are most likely to push the demand for roof coating even further. A roof coating is an extra layer of protection given to your roof to help extend its lifespan. The roof coating not only protects the roof from the weather but also improves heat transfer, allowing you to lower your energy bills. The additional reinforcement helps completely seal and waterproofs the underlying roof system.
If your commercial property requires roof renovation, restoration or stronger defense against the natural elements, our roof coating services are just right for you. Here, at Crown Roofing Company of Wichita, we offer a wide range of roof coating services for commercial facilities. We have helped save a lot of money for our clients by providing them with complete roof coating services instead of roof replacement. Our team prides itself on our exceptional service, workmanship and unique solutions we provide to our clients. No matter how big or small your roof coating project is, we can get it done at a time convenient to you with minimal disruption.
Benefits of Roof Coating
Applying a roof coating system to your commercial building can offer many benefits. Here are some of the top benefits you can enjoy –
Get rid of tear-offs

Protection against leaks

Environmentally friendly

Energy efficient

Extends life of the roof

Lowers temperature and increases comfort
Choose the Best Roof Coating System
As a Wichita business owner, you have numerous choices of roof coating available in the market. Every roof is different, and a roof inspection allows us to determine the right choice for your commercial building. Our experts at Crown Roofing help you pick the right roof coating system for your building, including acrylic, silicone, asphalt, polyurethane, elastomeric and others. Each of these has pros and cons, and many additional factors need to be considered to help find the right type of roof coating. We conduct all the research and partner with leading roof coating manufacturing to provide you with a reliable and long-lasting roof. We share all the information, detailed photos of the process, materials and also labor warranty to ensure you are happy with the end results for many years to come.
Request a No-Obligation Commercial Roof Coating System Estimate
When it comes to roofing repairs and replacements, Crown Roofing can help solve some major issues with our commercial roof coating services. Our experienced and skilled roofers are best at what they do and use the latest technology to install the roof coating. Our roofing team can design a coating system for your commercial roof that can easily extend the life of your roof by about 10-15years. We dedicate our time and resources to your projects to ensure we provide you with the best service possible.
Give us a call to receive a no-obligation estimate for your commercial roof coating or click here to submit an online quote.
FAQs
Are You Only Painting My Roof?
No, we will install a roof coating system. The roof coating looks like paint, but it is entirely different from your regular paints. The type and the process of roof coating are much different than painting.
What Type of Roofs Can be Coated?
Almost all types of commercial roofs can be coated, which includes modified bitumen, metal, single-ply, spray polyurethane and BUR systems. Other roofing systems like gravel-surfaced membranes and ballasted membranes are not suited for coating.
How Much Does Roof Coating Cost?
The cost of roof coating will depend on several factors such as the number of repairs needed before applying roof coating, the age of the roof, warranty type, type of coating you pick, the roof size, etc.
Can Roof Coating Prevent Leaks?
Coatings can help completely seal small holes or cracks easily. It cannot seal any major leaks on the roof, and those need to be repaired before any coating is applied to the roof.
How is the Coating Applied?
The roof coating can be applied using a brush, roller or a spray. Depending on the roof's size and coating type, we will determine which one is best for your project.

6 REASONS TO CHOOSE CROWN ROOFING COMPANY
LOCALLY OWNED Commercial WICHITA ROOFING COMPANY​
With years of experience servicing the Wichita area, we take pride in our Kansas roots. We are devoted members of the Wichita community, and have built Crown Roofing on the foundation of giving back to our hometown. When your commercial roof suffers storm damage from a hail/wind event or is simply in need of a full flat roof replacement, take peace of mind in hiring a local Wichita commercial roofing company that you know will still be here in 20 years, and a company that prides itself on being an active member of your community.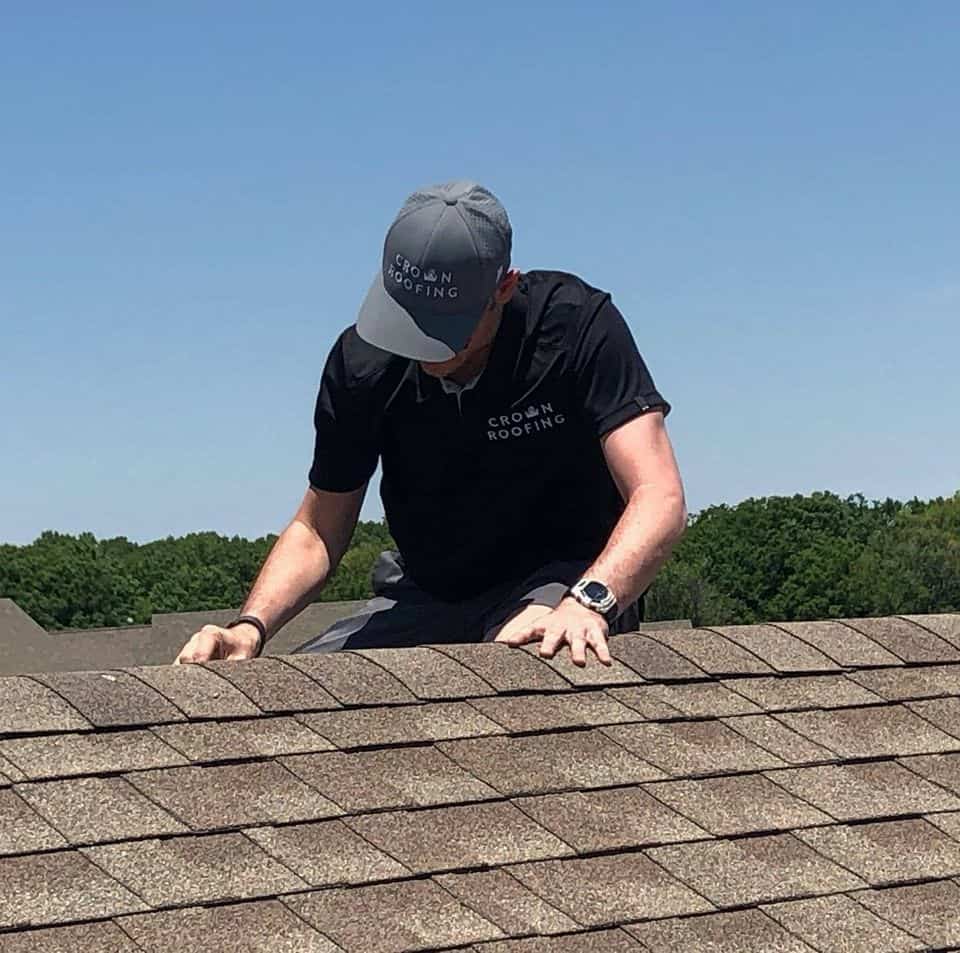 Jeff Cotter
Great service and very responsive with our needs. We changed our whole roof within a day and everything went smoothly. Justin was awesome to work with. Highly recommend

Scott Sellers
We had a minor leak around our chimney, and a few rub marks on the front slope from a tree we recently cut back. Justin and his crew fixed both issues in a timely manner and at a fair price.

Jeremey Sims
Fantastic company. The owner took the time to walk me through the insurance process and ended up not only getting me a new roof but surprised me with new gutters also paid for by insurance. Couldn't be happier!

Christy Brown
Best roofer in Wichita!! My new roof makes me feel like royalty!
Crown Roofing & Solar Company of Wichita
Work Completed For other businesses
THE GOLD STANDARD OF Commercial ROOFERS
Crown Roofing & Solar Company of Wichita is awarded the badge of "Recognition of Excellence" because of our high level of expertise, emphasis on customer satisfaction, impeccable craftsmanship and trustworthy reputation. Since we are certified by Roofing Insights, you're personally backed by a $20,000 Guarantee that covers you from start to finish!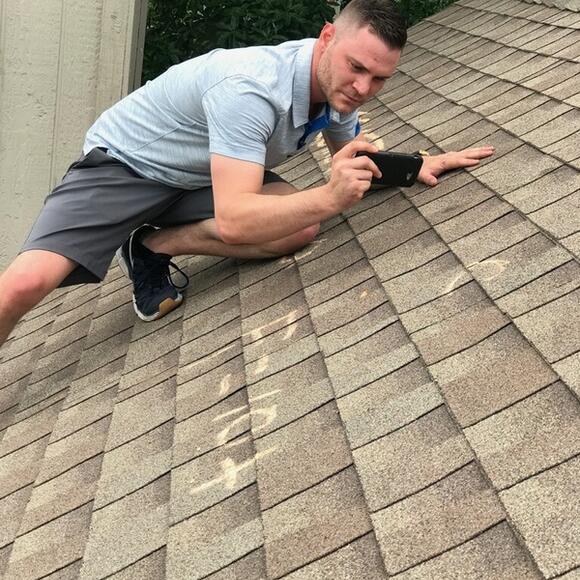 Over the past 10 years working for an industry giant, I have developed a strong passion for the roofing industry. This industry has provided me with the opportunity to learn, grow, & become the person I am today who is obsessed with customer service & humbly working with the utmost integrity. I have been blessed to have the prior experience necessary to pick & choose what systems & processes to adopt & take with me to my own roofing company.
Now that I have my own company with Co-Owner Benjamin Wallace, a sense of pride aromates out of the office as we know two things: 1.) We truly have a deep understanding of the ins & outs of this industry due to our unparalleled knowledge & experience. 2.) We believe there is, without a doubt, no better solution for your roofing needs than Crown Roofing.
We move with a sense of surety & purpose that is contagious & everyone seems to want to be a part of. I am so excited to be servicing my hometown of Wichita, KS under my own company – Crown Roofing & Solar Company of Wichita. We will continue to build our name in Wichita & cannot wait to Crown your Kingdom!