TPO Commercial Roofing Company
* Low Monthly Payments Available
Did you know: Insurance can cover up to 100% of Replacement Costs from storm damage!
Schedule Your Free Commercial Roofing Inspection Today!
Reliable commercial roofing services
Wichita's Premier TPO Roofing Contractors
Roofing is one of the vital elements that complete any commercial property. Without a sturdy and reliable roofing system, your business will not be able to operate. As a business owner, you need to save time, money and effort when picking the right roofing system for your building. One of the fastest-growing types of roofs for commercial buildings is TPO. Many business owners are picking TPO as their choice of the roof because of the many benefits it has to offer. But, just picking the right material will be of no use if they are not installed properly.
At Crown Roofing Company of Wichita, Kansas, we not only help you pick the right roofing material for your commercial building but also provide long-lasting and quality TPO roofing services. We approach our commercial roofing projects with an emphasis on excellence, safety, cost-effectiveness, and timeliness. We work hard to ensure that your business does not lose valuable sales during the roofing services being rendered. No matter the size of the project, our dedicated team of roofers can help keep your business productive and handle any delay during the roofing process.
What is TPO?
TPO stands for Thermoplastic Polyolefin, and it is a synthetic material that has been around for a few decades. It is made by mixing ethylene-propylene rubber and polypropylene and includes a reinforcement layer to add extra strength to the material. TPO roof can be installed in a number of different ways, with the two most popular ones being fully adhered or mechanically fastened. TPO membrane is manufactured and sold in sheets typically about 10, 12 or 20 feet wide. Our roofing team is here to answer any questions you might have about TPO and the installation process to ensure you are fully convinced it is the right roofing material for your commercial building.
How Can You Benefit from TPO Roofing on Your Wichita Commercial Property?
People today are not looking for just a roof to cover their commercial buildings. Business owners look for roofs that can boost their environmental credentials and also help them save some money. It is the reason why TPO is catching the eyes of business owners looking for a cost effective roofing solutions. When your TPO roof is installed by experienced and skilled roofers, they offer many benefits. Here are some of the top reasons why TPO roofing makes the perfect choice for many commercial buildings –
Durable and sturdy

Resistant to corrosion, damage, wear and tear, punctures

Increases energy efficiency of the building because of its reflective property

Can be Heat-welded around protrusions and chimneys

Cost effective

Do not require regular power washing

Long-lasting
How long do commercial TPO roofing will last and if there will be any leaks, it will depend on the quality of the material used and the installation process. Our Crown Roofing installation team uses the highest quality TPO materials from leading manufacturers with a warranty that will stand the test of time and other elements. Our roofers are qualified and experienced in installing TPO roof, allowing you to extend its lifespan.
TPO Commercial Roof Maintenance & Repair
Even though TPO roofing is highly durable and can withstand chemical and heat damage, its integrity may be impacted significantly over a period of time. Exposure to different weather elements and structural stress can cause thinning and the shrinking of the roofing material. While no roof can last forever, regular maintenance can help extend the life of your commercial TPO roof. In the case of ponding, leaks, seam separation, our skilled TPO service team can quickly address the issue before it turns into a major problem. All our works are performed to adhere to the highest standards and with minimum disruption to your business. So, if you notice any signs of TPO roof problems, make sure to call us at the earliest to come and inspect your commercial roof thoroughly. Waiting on repairs will only cost you more in the future.
Professional Commercial TPO Roofing Services in Wichita, Kansas
TPO roofing is a great option for business owners looking for durable yet affordable commercial roofing material. But, the success of such roofing material depends on quality installation and maintenance. It is where Crown roofing experts come in! We have delivered reliable and professional TPO roofing services to many Wichita property managers and business owners. Our top priority is to ensure that your commercial building's interiors are completely safe from external elements and other factors that can threaten the integrity of the structure and the well-being of the people inside the building.
If you need TPO roofing installation services or are worried about the condition of your existing TPO roof, get in touch with us today!

6 REASONS TO CHOOSE CROWN ROOFING COMPANY
LOCALLY OWNED Commercial WICHITA ROOFING COMPANY​
With years of experience servicing the Wichita area, we take pride in our Kansas roots. We are devoted members of the Wichita community, and have built Crown Roofing on the foundation of giving back to our hometown. When your commercial roof suffers storm damage from a hail/wind event or is simply in need of a full flat roof replacement, take peace of mind in hiring a local Wichita commercial roofing company that you know will still be here in 20 years, and a company that prides itself on being an active member of your community.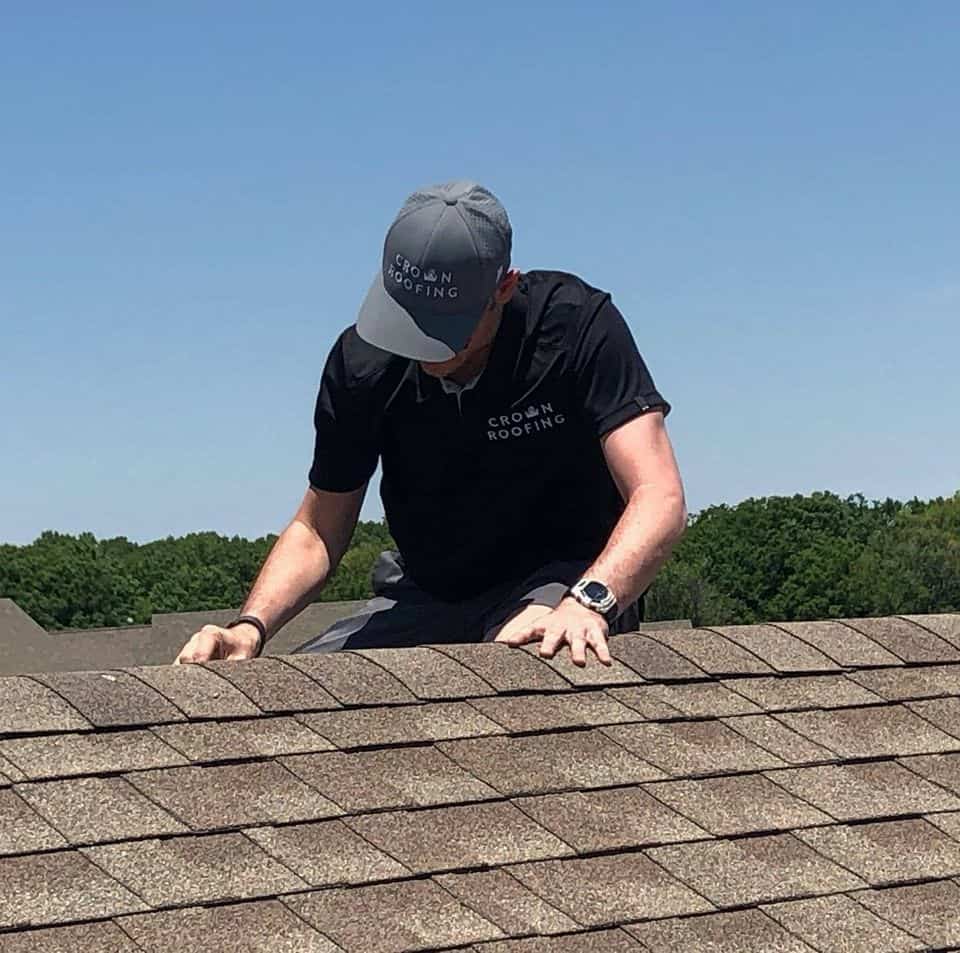 Jeff Cotter
Great service and very responsive with our needs. We changed our whole roof within a day and everything went smoothly. Justin was awesome to work with. Highly recommend

Scott Sellers
We had a minor leak around our chimney, and a few rub marks on the front slope from a tree we recently cut back. Justin and his crew fixed both issues in a timely manner and at a fair price.

Jeremey Sims
Fantastic company. The owner took the time to walk me through the insurance process and ended up not only getting me a new roof but surprised me with new gutters also paid for by insurance. Couldn't be happier!

Christy Brown
Best roofer in Wichita!! My new roof makes me feel like royalty!
Crown Roofing & Solar Company of Wichita
Work Completed For other businesses
THE GOLD STANDARD OF Commercial ROOFERS
Crown Roofing & Solar Company of Wichita is awarded the badge of "Recognition of Excellence" because of our high level of expertise, emphasis on customer satisfaction, impeccable craftsmanship and trustworthy reputation. Since we are certified by Roofing Insights, you're personally backed by a $20,000 Guarantee that covers you from start to finish!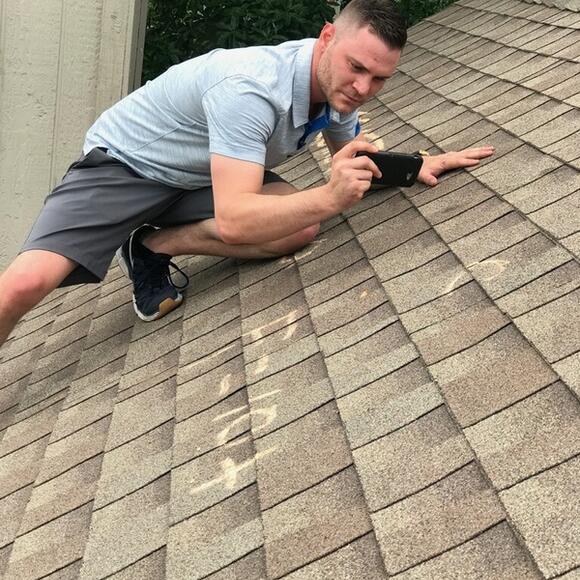 Over the past 10 years working for an industry giant, I have developed a strong passion for the roofing industry. This industry has provided me with the opportunity to learn, grow, & become the person I am today who is obsessed with customer service & humbly working with the utmost integrity. I have been blessed to have the prior experience necessary to pick & choose what systems & processes to adopt & take with me to my own roofing company.
Now that I have my own company with Co-Owner Benjamin Wallace, a sense of pride aromates out of the office as we know two things: 1.) We truly have a deep understanding of the ins & outs of this industry due to our unparalleled knowledge & experience. 2.) We believe there is, without a doubt, no better solution for your roofing needs than Crown Roofing.
We move with a sense of surety & purpose that is contagious & everyone seems to want to be a part of. I am so excited to be servicing my hometown of Wichita, KS under my own company – Crown Roofing & Solar Company of Wichita. We will continue to build our name in Wichita & cannot wait to Crown your Kingdom!