Gutter Replacement Contractor
* Low Monthly Payments Available
Did you know: Insurance can cover up to 100% of Replacement Costs from storm damage!
Schedule Your Free Estimate Today!
You Could Be Eligible For Roof Repairs, Or Even a Brand New Roof Paid For By Insurance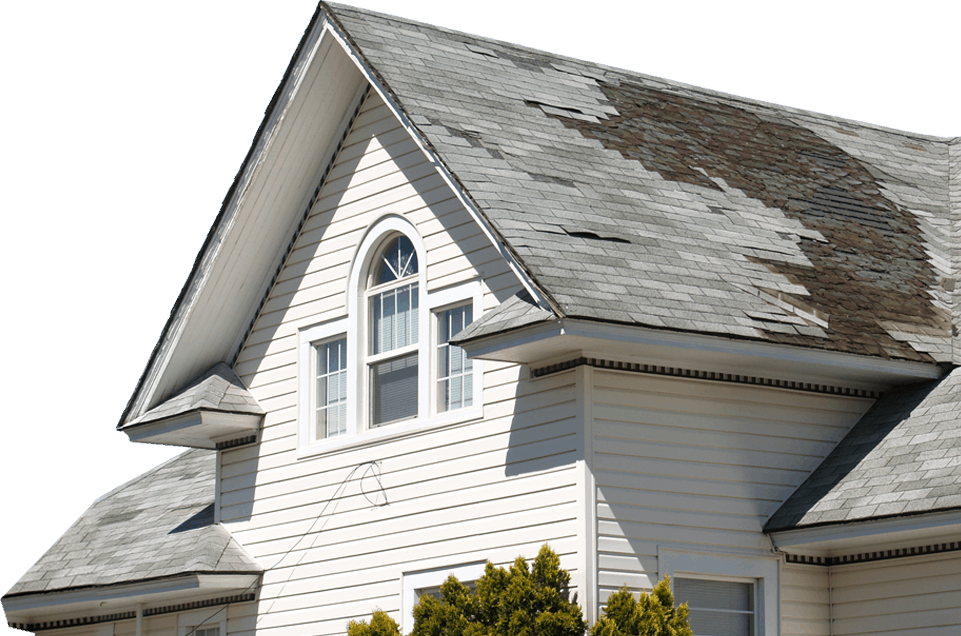 Unmatched quality at unbeatable pricing
Wichita's Premier Gutter Replacement Contractor
One of the most overlooked parts of your home's structure is the gutter. A well-maintained and functional gutter ensures your property's foundation remains robust and safeguards from any unwarranted damage. Most of the cases of water damage to a home are due to a damaged gutter system. At Crown Roofing, we are a full-service roofing company offering an exhaustive range of gutter install, repair, and replacement services. We would also provide you with different gutter options to ensure it adds to your home's aesthetic appeal.
If your residential or commercial property's gutter system is damaged or needs replacement, acting quickly is essential. You can act complacently in this case as it would continue to aggravate the problem causing irreversible damage to the property. Moreover, delaying gutter repair or replacement would add to the cost as well. Contact Crown Roofing, Wichita, Kansas, if your house's gutter system is damaged, need repairs, or if you want gutter replacement services. Crown Roofing of Wichita, Kansas, is a fully licensed, insured, and bonded roofing company offering a wide range of services, including gutter system repair, replacement, and installation.
Types of Gutters
At Crown Roofing, Wichita, Kansas, we believe in giving our clients a comprehensive range of options to choose from. We understand that everyone has a different taste, requirements, and budget, and thus, we have a ready inventory of comprehensive gutters system you can select from, including –
Aluminum Gutters

Stainless Steel Gutters

Vinyl Gutters

Wood Gutters

Copper Gutters

K-Style Gutters

Victorian Ogee or "Old Gothic" Gutters

Fascia Gutters

Half-Round Gutters

European Gutters

Zinc Gutters

Sectional Gutters

Seamless Gutters

5-inch and 6-inch Gutters

Fine Mesh Gutters
Each of these gutters has its own pros and cons, and its price range varies accordingly, too. For example, aluminum gutters are cheap but can be easily damaged, and copper gutters are durable but are priced higher. When you choose Crown Roofing of Wichita, Kansas, our professional roofing experts would inspect your existing gutter system and assess your requirements.
It would help us provide you with suitable options that are conducive to your budget and requirements. When suggesting the right gutter system, experts at Crown Roofing also keeps your home's curb appeal in mind. This all-rounded approach has helped Crown Roofing, Wichita, Kansas, to win the trust of its customers.
Why Should You Go For Gutter Replacement?
Typically, gutters can last for as long as twenty years or even more when maintained properly. However, if there are visible signs that your property's gutter system is damaged, cracked, leaking, wearing terribly, or needs repairs frequently, gutter replacement is the way to go. Let us dig into why you should opt for gutter replacement –
Prevents from interior flooding

Ensures there's no rotting fascia

Prevents bowing driveways

Shields landscape from erosion

Effective pest control method

Keeps property dry and clean
When your property's gutter overflows, downspouts don't work efficiently, or there's water leakage frequently, call Crown Roofing of Wichita, Kansas. We will help you identify the root cause of the problem and provide you with a viable and affordable solution, whether it is repair or replacement.
Why Choose Crown Roofing Company, Wichita, Kansas?
Whether it is any kind of roofing services or gutter replacement or repair, trusting the professionals to get the job done would help you save time and money in the long run. Crown Roofing, Wichita, Kansas, brings years of experience, expertise, and knowledge to the table that ensures your project is taken care of efficiently, reliably, and affordably. If your gutter is leaking, damaged, or needs replacement, call us today to talk to experts. Our customer service at Crown Roofing is second to none, and we would provide you a free consultation to help you take the best course of action for your property.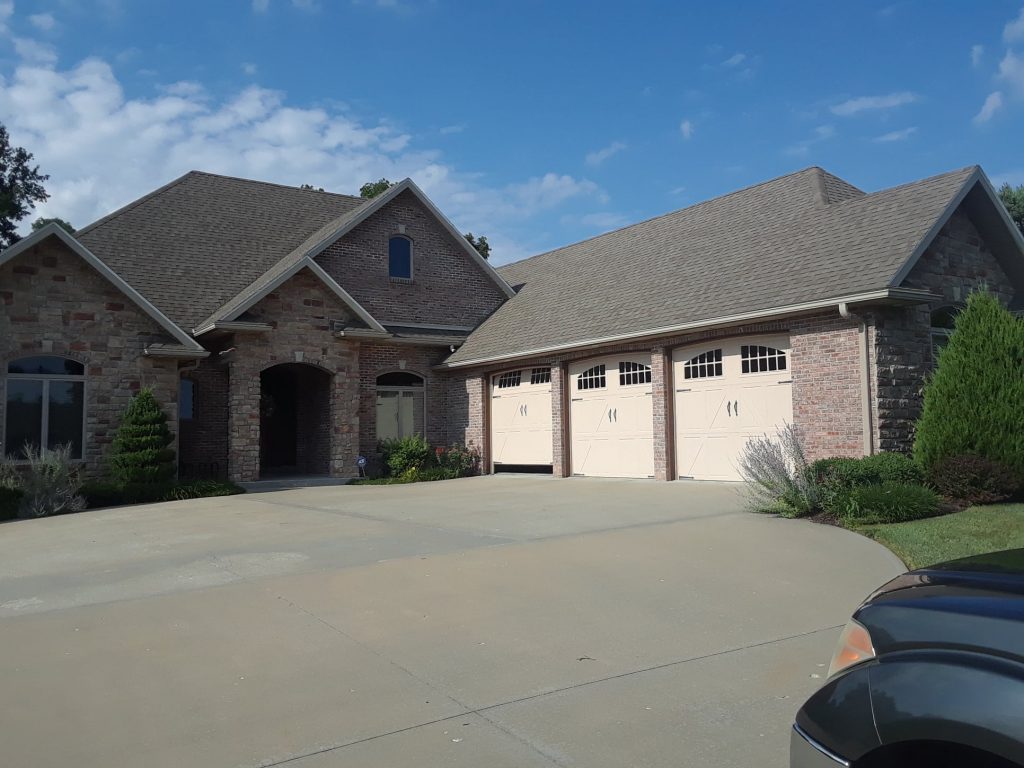 Why Choose Crown Roofing & Solar?
Locally Owned Wichita roofing company
With years of experience servicing the Wichita area, we take pride in our Kansas roots. We are devoted members of the Wichita community, and have built Crown Roofing on the foundation of giving back to our hometown. When your roof suffers storm damage from a hail or wind event, take peace of mind in hiring a local Wichita company that you know will still be here in 15 years, and a company that prides itself on being an active member of your community.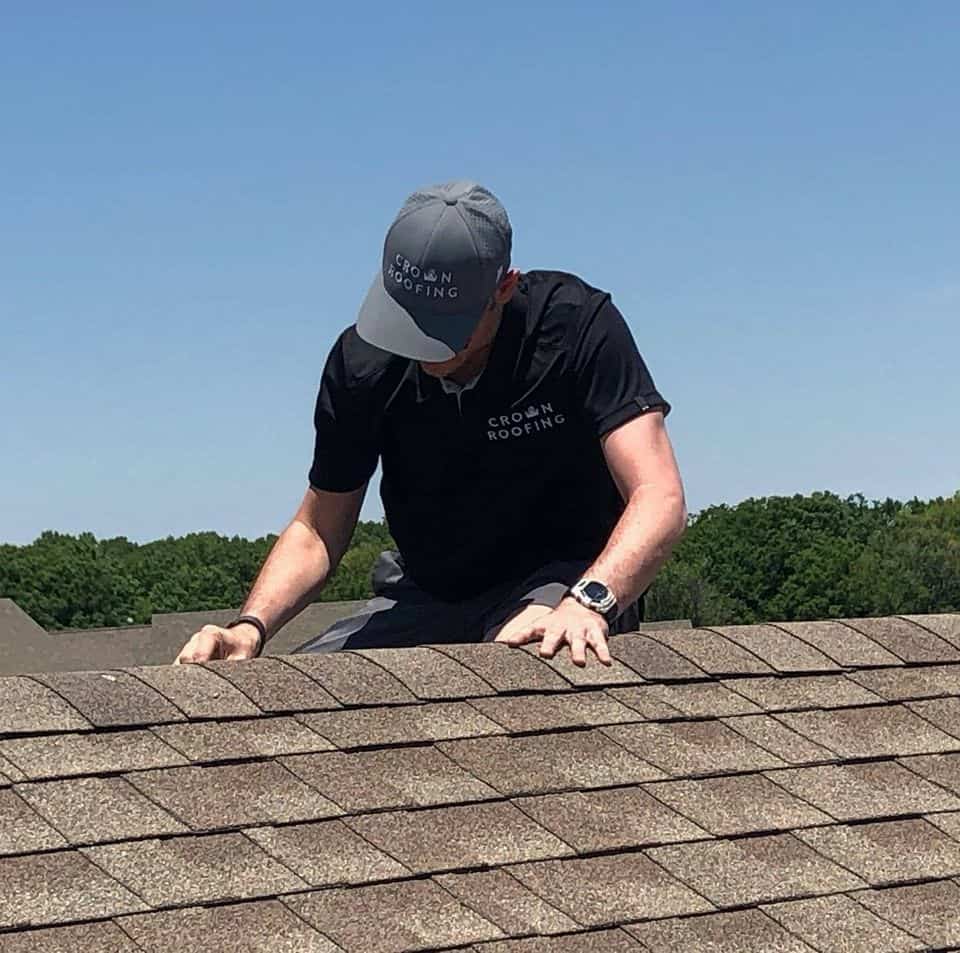 We've Already Helped 100's of Homeowners Like You!

Jeff Cotter
Great service and very responsive with our needs. We changed our whole roof within a day and everything went smoothly. Justin was awesome to work with. Highly recommend

Scott Sellers
We had a minor leak around our chimney, and a few rub marks on the front slope from a tree we recently cut back. Justin and his crew fixed both issues in a timely manner and at a fair price.

Jeremey Sims
Fantastic company. The owner took the time to walk me through the insurance process and ended up not only getting me a new roof but surprised me with new gutters also paid for by insurance. Couldn't be happier!

Christy Brown
Best roofer in Wichita!! My new roof makes me feel like royalty!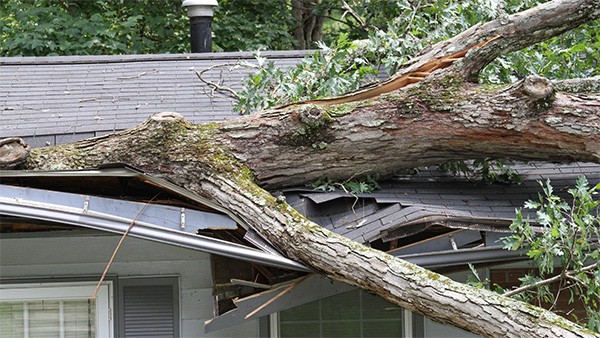 Financing
Available as Low as $97/month*
At Crown Roofing, our goal is to make roofing accessible to everyone. A quality roof is a necessity, not 'nice to have'. That is why we proudly offer convenient financing options. You can get your new roof installed for as low as $97/month! *Certain conditions apply. Contact a sales rep for more information*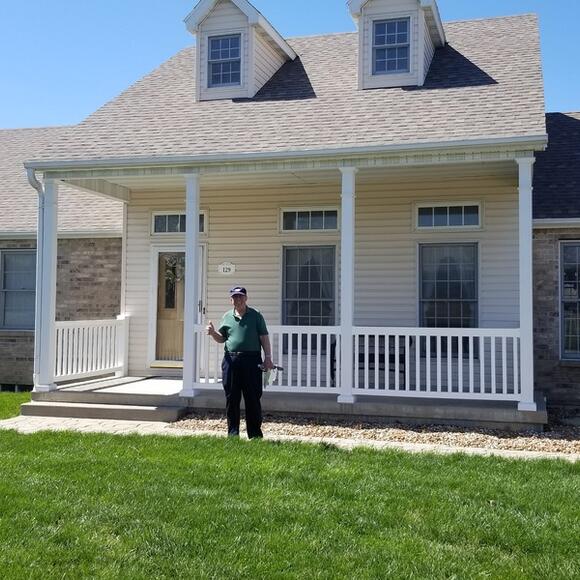 Crown Roofing & Solar Company of Wichita
WORK COMPLETED IN YOUR NEIGHBORHOOD​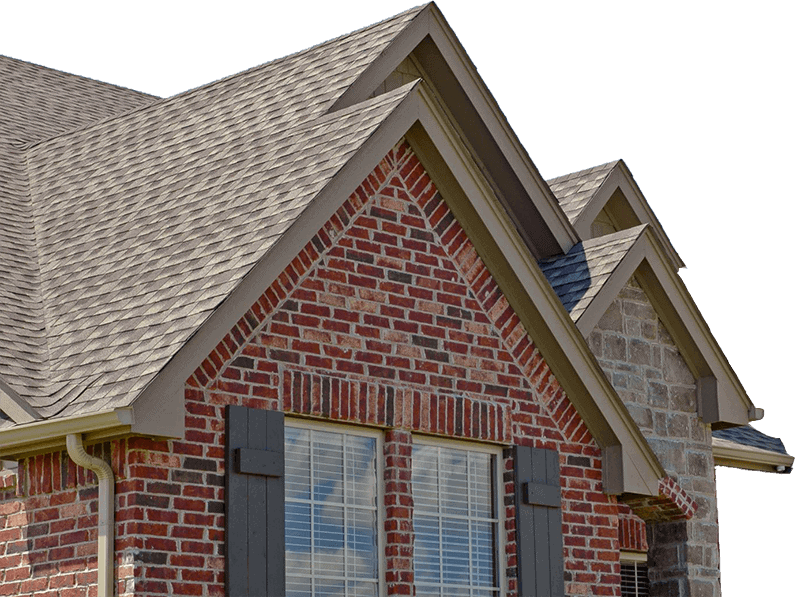 Get your Roof Replaced As Low As
$97/month
CHOOSE THE GOLD STANDARD OF ROOFERS​
Crown Roofing & Solar Company of Wichita is awarded the badge of "Recognition of Excellence" because of our high level of expertise, emphasis on customer satisfaction, impeccable craftsmanship and trustworthy reputation. Since we are certified by Roofing Insights, you're personally backed by a $20,000 Guarantee that covers you from start to finish!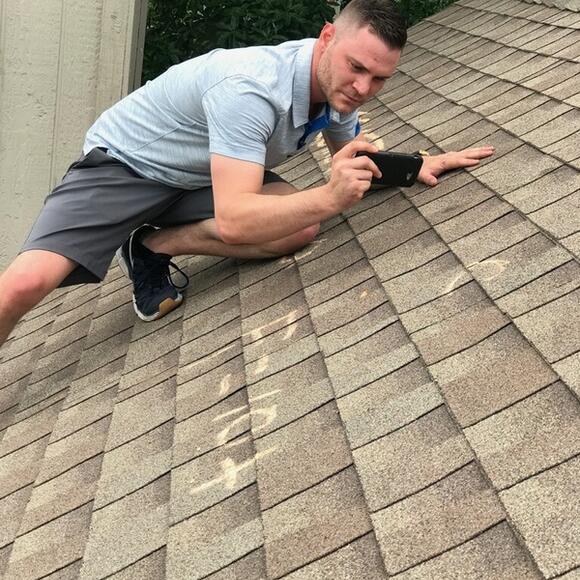 Over the past 10 years working for an industry giant, I have developed a strong passion for the roofing industry. This industry has provided me with the opportunity to learn, grow, & become the person I am today who is obsessed with customer service & humbly working with the utmost integrity. I have been blessed to have the prior experience necessary to pick & choose what systems & processes to adopt & take with me to my own roofing company.
Now that I have my own company with Co-Owner Benjamin Wallace, a sense of pride aromates out of the office as we know two things: 1.) We truly have a deep understanding of the ins & outs of this industry due to our unparalleled knowledge & experience. 2.) We believe there is, without a doubt, no better solution for your roofing needs than Crown Roofing.
We move with a sense of surety & purpose that is contagious & everyone seems to want to be a part of. I am so excited to be servicing my hometown of Wichita, KS under my own company – Crown Roofing & Solar Company of Wichita. We will continue to build our name in Wichita & cannot wait to Crown your Kingdom! 
YES, LOCAL ROOFING EXPERIENCE MATTERS!​
When it comes time to replace your roof, take peace of mind by hiring the best Wichita roofing company! We take pride in knowing we are unique in this industry as our company is founded on ethics & integrity. When you hire Crown Roofing, you are getting: professionalism, quality craftsmanship and pristine attention to detail.
Below we've put together some answers to the most frequently asked questions