* Low Monthly Payments Available
Did you know: Insurance can cover up to 100% of Replacemeent Costs from storm damage!
Schedule Your Free Roofing Inspection Today!
You Could Be Eligible For Roof Repairs, Or Even a Brand New Roof Paid For By Insurance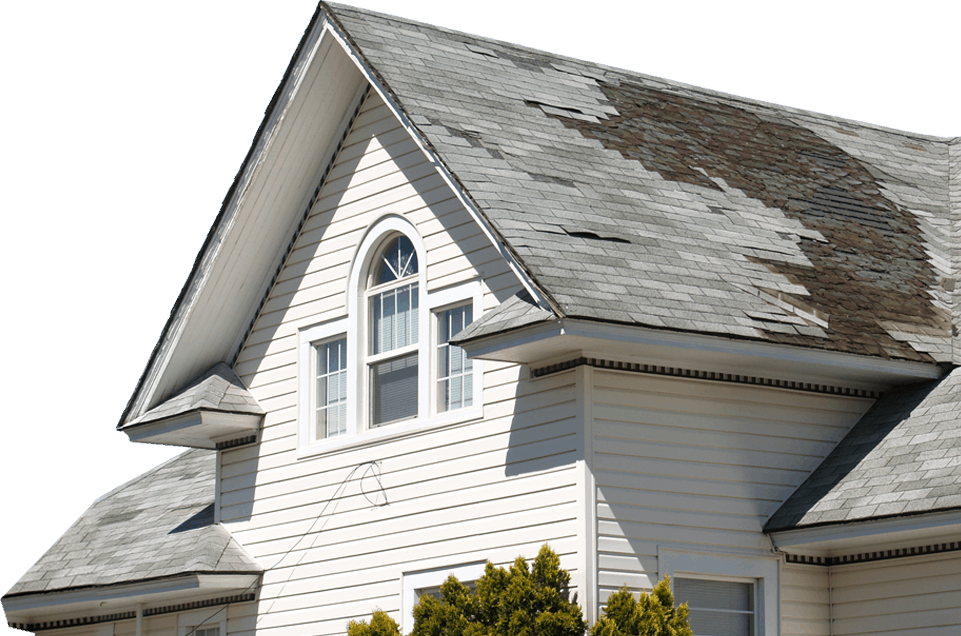 New roof & Solar includes:
Upgrade To Architectural Shingles
Mulvane's Most Trusted Roofing Company
There is no denying the fact that your home's roof is one of its most important structural components. It combats Mother Nature daily to provide you with a comfortable environment inside the home, irrespective of how the weather outside. It safeguards your family and valuables from rain, snow, hail storms, hurricanes, and even tornadoes in the worst-case scenarios. If you live in Mulvane, Kansas, you must already know that weather here can be unpredictable. The sunny days can be harsh and humid, and the winters extremely cold and dry. In such weather, the roof of any residential property faces a tough time keeping it all together. At times, it does give in, especially if the roof is not periodically inspected or maintained professionally. 
Over the last few years, the roofing industry has undergone a massive transformation. The roofing technology and materials available today are far better than earlier. Most of all, roofing options available today can easily withstand the harsh weather of Mulvane, Kansas, comfortably. However, most roofing materials have a stipulated lifespan, and they would undergo normal wear and tear as years pass by. Nothing lasts forever, and so your roof will also need to go for a replacement sooner or later. Periodical maintenance and minor fixes ensure that your roof lasts for its expected lifespan. If not, the cost of repairs and the replacement would eventually put an unwanted financial burden on you much sooner than it should. 
It is where Crown Roofing & Solar Company of Mulvane, Kansas, comes into the picture. We provide a comprehensive range of roofing services in and around Mulvane, Kansas. We have helped hundreds of residential properties in the region with services like roof installations, roof replacements, roof repairs, emergency roofing services, and much more. As a licensed, insured, and bonded local roofing contractor, you can trust Crown Roofing Company of Mulvane, Kansas, to deliver roofing services as per the highest industry standards at competitive prices.
Crown Roofing Company – Professional Mulvane, Kansas Roofing Contractors
Your home is your most prized possessions, and the key to its safety is its roof. It can't be pressed enough how important it is to choose a local roofing contractor in Mulvane, Kansas, who is experienced, credible, and has a good standing in the market. Crown Roofing Company, Mulvane, Kansas, has an excellent track record in the roofing industry and is known for meeting and exceeding the clients' expectations over the years. We excel in delivering expert roofing services and providing top of the line roofing materials at affordable prices. Irrespective of the kind of roofing material you choose for your home, trust us to deliver what you want at prices that don't burn a hole in your pocket. Our products and services are backed by our warranty, which is essential for our customers' peace of mind. 
Whether you're looking for roof repair services after a major storm or just want to get your roof inspected to see if there's any damage, rest assured our experienced crew at Crown Roofing Company ofMulvane, Kansas, can get the job done timely and professionally. 
Call Crown Roofing & Solar Company of Mulvane When Looking to Hire A Local Roofing Contractor
When you want to hire a local roofing contractor for your residential property, it is important you feel confident about your decision. When you hire Crown Roofing Company, you need not worry about receiving high-quality roofing services, timely project completion, and budget. There are absolutely no hidden charges in our services, and we believe in doing the job right the first time itself and go to lengths to ensure you get what you're looking for. 
Our experienced roofing specialists would work closely with you to ensure we fully understand your requirements and provide you with roofing services that match your expectations beyond a doubt. Moreover, we keep you in the loop and updated as the project progresses to ensure you're always in the know and can track the progress from your end too. This transparent approach of Crown Roofing Company has helped us become one of the frontrunners in the roofing industry in and around Mulvane, Kansas. 
At Crown Roofing Company, our primary aim is to deliver high-quality workmanship in every project we undertake, whether it is roof replacement or exteriors related job. We back our excellent workmanship with high-grade roofing and exterior materials, which come with a warranty. We bring to the table years of experience, knowledge, and skills to help you get your roof or exterior works done in a way that not only lasts for years but which enhances the aesthetic appeal of your property. Our services would also help appraise your home's value by enhancing the curb appeal of your home. We firmly stand by our commitment to deliver nothing but the best to our clients, and each of our clients can proudly testify the same for us in Mulvane, Kansas. 
We are a full-service exterior and roofing company offering a wide array of home improvements, roofing, and exterior services to residential homeowners in Mulvane, Kansas. Contact us today to know more about the range of roofing services we offer!
No matter which roofing material you choose to install on your residential property, it will need a roof replacement at the end of its lifespan. Even though the roofing technology has surpassed what anyone could've thought in recent years, and most of these materials can last for decades, it certainly cannot last forever. If your feel your residential or commercial property's roof has outlived its lifespan or something feels off about the roof, trust a local Mulvane roofing contractor to repair or replace it. A damaged roof or improperly installed roof can be dangerous to your house's safety and structural integrity. 
Crown Roofing Company, Mulvane, Kansas, specializes in all types of roof replacement services. Regardless of the type of roofing material you're looking for, rest assured we can provide you the same. Our licensed crew would professionally install the roof that safeguards you and your property efficiently for years to come. 
There are many reasons why the roof needs replacement. Typically, when maintained well, the roof will last for its expected lifespan or more. However, whether it is maintained well or not, it does go through its share of everyday wear and tear. One of the key factors that affect the roof's health negatively is exposure to the sun's UV rays, high-speed winds, heavy limbs falling off from trees, and moisture build-up. When left unchecked or ill-maintained, these problems multiply their effect, resulting in reducing the roof's lifespan. It causes irreversible damage that often calls for expensive roof repair and roof replacement. At times, the roof doesn't last its expected lifespan and needs frequent repairs because of poor installation. 
At Crown Roofing Company, Mulvane, Kansas, our licensed, insured, and bonded roofing specialists have years of experience and hands-on training, assuring professional workmanship and results. Our roofing repair and replacement services will also help appraise the value of your home in case you're relocating and planning to sell your home in Mulvane, Kansas. 
One thing to keep in mind is that roof replacement is not always the only answer. At times, a simple repair job can get the roof back up and running like normal. If the roof repair can get the job done, there is no need to spend an extravagant amount of money on roof replacement. When roof repairing is done professionally using the latest equipment and methods, it can easily increase the roof's lifespan by several years at least. 
If there are issues with your roof or if you've noticed leakage, cracks, or holes in the roof, contact Crown Roofing Company of Mulvane, Kansas, immediately for a roof inspection. We would thoroughly assess the roof's health and provide you a comprehensive analysis, including photos of damaged areas. Our roofing experts would guide you in the right direction by providing you more clarity on available options. If roof repair can fix the issue, we won't suggest you go for roof replacement and vice versa. Our clients love our transparent approach, and we take pride in the integrity we bring to the table in a highly competitive sector. 
Decide whether to go for roof replacement or repair only after consulting with our roofing experts. It would help you make an informed decision and get your money's worth. 
We specialize in offering roof replacement and roof repair services, including metal roof replacement, asphalt shingles roof replacement, and a host of other roofing options in Mulvane, Kansas. Talk to experts at Crown Roofing today for roof replacement services!
It is important to keep a close watch on your property's roof to ensure corrective measures are timely taken whenever needed. Does your property's roof start leaking after heavy rainfall every time? Are there visible cracks and holes in your roof? Do you notice a collection of dirt, debris, and tree limbs on your roof? Is your roof damaged during the storm, or notice debris assembled in the gutter? Do you often notice asphalt shingles falling off from roof? 
If you notice these issues or any other similar issues concerning your home's roof, don't hesitate to call Crown Roofing, Mulvane, Kansas, today. 
Don't jump your gun or get ready to sign the check for roof replacement just yet. Roofing experts at Crown Roofing would assess the damage afflicted to your roof and diagnose the problem realistically and professionally. If the problem does not get solved with repair works, we suggest you go for roof replacement.
Many local roofing contractors out there would suggest you go for roof replacement even if the roofing problem can be fixed with minor repair works. Don't get duped by amateur roofing companies and local contractors who aren't credible, experienced, or recognized in the industry, just to save some money. Most of these companies aren't interested in repairing your roof when they know you will readily agree to roof replacement. Do your research and save money by hiring a credible, licensed, and experienced local roofing contractor of Mulvane, Kansas – Crown Roofing Company.

Roofing professionals at Crown Roofing would inspect the roof thoroughly before providing a cost-effective solution that fits your budget. Our aim at Crown Roofing is to win your trust and not just get your business. 
Crown Roofing Company, Mulvane, Kansas, offers a wide range of residential and commercial roof repair services. It includes shingles roof repair, slate roof repair, commercial flat roof repair, wood shake repair, and more. Call us today for a free consultation or a no-obligation quote. 
Our consistency, dedication, and commitment to our customers over the years have helped Crown Roofing Company, Mulvane, Kansas, to become one of the leading metal roofing contractors in the city. Our solid reputation and market standings come from the fact that we offer an exhaustive range of metal roofing replacement and repair services, including sheet metal replacement, standing seam replacement, metal roof coatings, and other metal roof-related services. 
One of the key factors contributing to the massive popularity of metal roofs is their strength, durability, and unmatched lifespan. Metal roofs can withstand harsh weather conditions and unpredictable environmental elements with ease. It is one of the reasons why so many Mulvane homeowners today prefer metal roofs over other counterparts. For example, an asphalt shingle roof can last just about 15 to 20 years, whereas metal roofs can easily last for four to five decades. Apart from being highly durable, metal roofs are highly energy-efficient and can help reduce energy bills considerably. 
If you're interested to know more about metal roofs and the availability of their varieties and colors, our roofing specialist at Crown Roofing would be more than happy to guide you. We will provide you an exhaustive portfolio of metal roofing options to choose from, which will spoil you for choices. Metal roofs are priced slightly higher than other roofing options in the market but offer better protection, premium looks, longer lifespan, and lower maintenance cost.
Slate Roofing option is amongst the most preferred by homeowners in Mulvane, Kansas, with historic homes or vintage-styled homes. It adds to the aesthetic appeal of the property while ensuring comprehensive and dependable protection against natural elements. If you're looking to freshly install a slate roof or want to get your slate roof repaired in Mulvane, hiring just any roofing contractor won't do justice to your roof. Why? It is because slate roof installation is not as simple as asphalt shingles installation. 
At Crown Roofing Company, Mulvane, Kansas, our roofing contractors are highly trained, licensed, insured, and bonded, which provides you peace of mind and high-quality workmanship you can rely on with eyes closed. We offer slate roofing replacement as well as slate roof repair services in Mulvane, Kansas. Whether you're looking for a natural slate or an artificial slate, our inventory consists of both and can easily suffice a project of any scale. Improper slate roof installation can add to your hassles and cost, so trust the local roofing contractor with years of hands-on experience dealing with slate roof installation and repair services. 
If you're interested in getting a slate roof for your existing home or a newly built home, contact us today for more information. Crown Roofing Company's in-house roofing specialist would be more than happy to help you with any queries, doubts, and clarification you may have. You can also ask for a free no-obligation quote when you call us. 
In recent times, the popularity of tile roofs has been hitting new highs, especially among the homeowners who love southwestern aesthetics. Even though you may not find many homes with tile roofs in Mulvane, Kansas, it is still the most viable option for your home. All across the United States, more and more homeowners choose tile roofs over other options because it adds a distinct flavor of aesthetic appeal to the property that helps it stands out. Tile roofs are also robust, durable, and long-lasting. With the hot summers being one of the major factors to consider when choosing roofing option in Mulvane, Kansas, it needs to be noted that tile roofs are perfectly equipped to combat UV rays and reflect unwanted heat. 
Many roofing companies in Mulvane, Kansas, claim to be tile roof specialists, but it can't be further from the truth. Don't fall into these roofing companies' claims and make a wise decision only after checking the credentials and consulting in-depth about the budget and requirements. If you want to offload roofing related worries from your shoulder, choose Crown Roofing Company of Mulvane, Kansas. 
As a full-service local roofing company in Mulvane, Kansas, Crown Roofing Company offer a wide range of roofing services and offers exhaustive tile roofing options to prospective homeowners. If you already have a roof and want to replace it with a tile roof or want to freshly install a tile roof on a newly built home, trust us to provide an end-to-end roofing solution custom-tailored to meet your requirements and budget. 
If you're considering a tile roof for your home but have some doubts or concerns, don't hesitate to give Crown Roofing Company, Mulvane, Kansas, a call today. We would be more than happy to promptly answer all your queries while offering free on-site inspection as well if required. 
Mulvane, Kansas, is known for its unpredictable weather, storms, hot summers, and extremely cold winters. If unpredictable weather has been taking a toll on your roof or if a recent hail storm or high-speed winds has caused substantial damage to your roof, it needs to be thoroughly inspected and timely repaired. After the storm, you often get out of your home to check the roof and exteriors for any signs of damage but don't see much to worry about. However, some damages are not always visible from the naked eye, and missing out on these minor damages increment later to bigger issues in the future. It not only puts your house's structure and belongings at risk but causes huge uncalled for expenses. 
If you've seen flashing damages around chimneys, there are many loose shingles on your roof and around your home after the storm, or if you find your gutter damaged or clogged, do know that storm has wreaked havoc on your roof. 
You might be in a panic mode in such a situation and trust any roofing company you find. However, you must choose the company with experience in offering emergency roofing services and is well-equipped to deliver quick roofing services. At Crown Roofing Company, our experienced and licensed crew is ready and prepared for an emergency response when our client requires immediate services. We have helped hundreds of households in and around Mulvane by providing emergency roofing services at a moment's notice. It has helped us gain customers' trust in Mulvane and build a solid reputation in the roofing industry.
Our reputation comes from not only providing efficient and quick storm damage repair services but by doing so cost-effectively. We understand what you're going through when water is dripping from your ceilings, or you can see cracks, fascia damage, flashing damage, or loose shingles falling off after the storm. It puts your belongings and family at risk, and we don't exploit you like many other roofing companies out there by charging you exorbitantly. Our services are priced competitively and backed by excellent customer support. 
With years of experience in the roofing industry, we have a set process of mitigating water damage or any other kind of leaks, cracks, or issues in your roof after the storm. So, we don't waste time once we get your call and our emergency response springs to action immediately. As soon as we reach your property, we engage in detailed roof inspection and developing strategy on the go for fixing issues with efficient repairs. Moreover, we would also help you deal with the insurance companies or adjuster to help you get fair compensation for the damages. Our experienced roofing specialists would work closely with you to deal with insurance companies seamlessly while guiding you in the right direction to avoid common mistakes. 
Crown Roofing Company's professional, transparent, and reliable storm damage roofing services have helped it become the go-to roofing company during storms or hurricanes in the region. With us, your roof and property are in safe hands. 
If your house's roof has suffered damage after the storm, but you aren't sure about it, give us a call today. We provide completely free roof inspection services to our clients in Mulvane, Kansas. It sets us apart from our competition because we truly care about our customers and are committed to providing roofing solutions that stand out. Our roof technicians would assess the extent of damage with a keen eye for detail and provide you with a detailed report. It would help you check the damage firsthand and decide about your property's roof going forward.
If you have any specific roof-related issue or if your roof is damaged and you don't know how to go about it, calls us today!
Crown Roofing Company, Mulvane, Kansas, is an undisputed leader in offering a wide range of commercial roofing services and customized roofing solutions to commercial buildings. Our reputation in the roofing community of Mulvane, Kansas, speaks for itself. To add to that, we are a licensed, insured, and bonded roofing company with years of experience backing our solid reputation. 
The experience we have gathered over the years has helped us define processes to streamline projects of any scale and complete them using the best industry-standard practices. We know well how a damaged commercial roof can disrupt commercial and business operations, putting the business at risk and attracting huge unwanted losses and expenses. Implementing corrective measures timely is important to mitigate any risks associated with leaking, damaged, or structurally weak commercial roofs. 
At Crown Roofing Company, Mulvane, Kansas, our team would get to work as soon as you hand over the job to us. Our highly-trained and licensed roofers would inspect the roof meticulously to inspect the scale and breadth of damage. Once the inspection is complete, we present you with a comprehensive report with a photo-proof of damages that needs repairs. If the damage is extensive and repairs don't seem feasible, trust us to honestly guide you and help you choose the right roofing material for replacement. Whether your commercial roof has suffered from normal wear and tear or whether it is damaged due to a severe storm, taking the commercial roof's health for granted can prove to be expensive. 
We are a full-service local roofing company offering a wide array of commercial roofing services, including rubber roof replacement, roof coatings, TPO roofing, low slope roof replacement, industrial roof, and commercial metal roofing. Along with the fresh installation of various roof materials, we can also provide other services, such as roof inspections, roof repairs, commercial roof maintenance, gutter replacement, and more. 
Don't worry about our capacity to handle large scale roofing projects. We have successfully handle roofing on 10,000 square foot commercial buildings, 20,000 square foot distribution centers, warehouses, logistic buildings, and more. We are good at what we do, and it shows in the quality of our work, our commitment to every project we take on, and our eagerness to offer value-oriented services to our clients. One of our main concerns while taking over commercial roofing projects is to minimize any hindrances in your day-to-day operations while getting the job done perfectly!
Talk to our roofing experts at Crown Roofing Company, Mulvane, Kansas, today to clarify any doubts you have or to get a free no-obligation quote!
Installing flat roofs isn't as easy as it may seem, and not every local roofing contractor has the skill-set needed to install it perfectly. Flat roofing installation is a complex process compared to asphalt shingles installation, or any other roofing material installation for that matter. Crown Roofing Company of Mulvane, Kansas, has extensive experience installing flat roofs for commercial buildings. Trusting just any roofing contractor for the job can lead to imperfections in installation, causing unwarranted expenses and hassles, not to mention hindrances in running commercial operations. 
There are many flat roofing options available in the market, and when you contact us, we will provide you with an exhaustive range of flat roof options to choose from. At Crown Roofing, our roofing specialists cater to your specific requirements by crafting a roofing solution that perfectly meets your budget and requirements. 
Trust Crown Roofing Company, Mulvane, Kansas, to deliver professional commercial flat roofing services you can bank upon for efficiency, affordability, and durability. 
One of America's most preferred commercial roofing materials is thermoplastic olefin, commonly known as TPO roofing. TPO roofing is widely preferred for commercial buildings because it has stood the test of time for strength, durability, and cost-effectiveness. It requires very low maintenance and can robustly combat natural and environmental elements without getting damaged too easily. Moreover, TPO roofing is available in a wide range of color options. TPO roofing offers a complete package for property managers looking for a roofing material that also enhances the aesthetic appeal. It offers all the benefits a commercial building owner can look for from a roofing material without having to spend a fortune. 
Having worked on hundreds of commercial properties over the years and installed TPO roofing perfectly, you can trust Crown Roofing Company, Mulvane, Kansas, if you want TPO roofing installed. We also provide TPO roof repair, TPO roof maintenance, TPO roof installation, and a range of other ancillary services. We under promise and over deliver every time, and it is why Crown Roofing Company is amongst the top roofing services providers in Mulvane, Kansas. 
There is confusion among many property managers in Mulvane, Kansas if their commercial flat roof has a rubber roof membrane or EPDM installed. It is an important factor in increasing the layer of strength and security against outside elements, especially water and moisture damage. EPDM is a kind of synthetic rubber that many commercial buildings have installed to make it completely waterproof. The rubber roof is a common choice for many commercial buildings because it is highly economical and ensures no water leakage or damage. If your commercial flat roof is damaged or needs replacement, you can consider EPDM or rubber roof as the new replacement. 
As the best EPDM rubber roofing company in Mulvane, Kansas, trust us to deliver high-quality and reliable services that meet and exceed your expectations every single time. Our range of EPDM roof related services in Mulvane, Kansas, includes EPDM rubber roof replacement, EPDM installation, rubber roof repair, EPDM maintenance, and more.
Contact Crown Roofing Company of Mulvane, today to find out more!
PVC flat roofing has many advantages to offer. It is one reason it has become a choice of roofing material for many residential and commercial properties in Mulvane, Kansas. We offer fresh installation of PVC roofing in existing buildings and also offer PVC roofing repair services.
The PVC roofing is known for being budget-friendly, wind-resistant, and energy-efficiency. If you've are unsure if PVC roofing is right for you or not or have any questions related to this roofing option, contact Crown Roofing Company to get the answers you need. Our experienced, licensed, and insured roofers would be more than happy to answer all your queries to clear any doubts you may have. 
Time is of the essence when it comes to roof damage, whether it is a residential or commercial property. You can't afford roof damage to remain like that for long as it will trigger a range of other issues, including water damage, debris build-up, reduce energy efficiency, put your family and other members in the building at risk, and may even make the building inhabitable after a while. If your industrial roof is leaking, commercial operations can come to a halt, and any expensive machinery inside can get water damaged or suffer from unwanted issues needing expensive repair or replacements. 
Crown Roofing Company, Mulvane, Kansas, is amongst the leading local commercial roofers in the region, and you can trust us to fix your commercial roof or replace it with a new one. As an experienced industrial roofer, we follow only best practices for roof repairs and installations and ensure our roofing services are reliable, transparent, and economical.
Irrespective of the scale of damage to your commercial roof, our experienced technicians would inspect the roof in a detailed fashion and provide you with a report to help you make the right decision. Property managers and commercial building owners in Mulvane, Kansas, rely on us blindly when it comes to industrial roof maintenance, water damage mitigation, industrial roof repair, industrial roof replacement, industrial roof replacement, and other related services. Contact us today for a free consultation or to get a free no-obligation quote!
Our commercial and residential roofing services extend to low slope roof installations, inspections, repair, and maintenance. At Crown Roofing Company, Mulvane, Kansas, we put our clients' requirements ahead of anything else. So, rest assured of getting bespoke low slope roofing services for your property with us always.
One of the reasons we have garnered admiration in the local community is because we don't add any hidden charges to the bill we present to you. Whether your low slope roof needs immediate repairs or if you want to get a new low slope roof installed on your property, our roofing technicians can get the job done professionally and timely.
Our quote for every service we offer is after thorough assessment and consultation to ensure you get what you're looking for within your budget.
Hire Crown Roofing Company, Mulvane, Kansas, to install, repair, inspect, or maintain your low slope roof, and you won't regret choosing us! 
Crown Roofing Company of Mulvane, Kansas, is a local Mulvane roofing company that has catered to many residential and commercial properties in the region. As a local roofing contractor, we are well-acquainted with the region's dynamics in terms of weather, roofing needs of local homeowners, budget-related concerns, and more. It is has helped us craft our roofing solutions to precisely meet the local homeowners' needs. 
The basis of our reputation built over the years is high-quality workmanship, relentless customer service, and cost-effective roofing solutions we offer. Roofing may be our business, but Mulvane is our home, and we consider every local project as our own. We aim to deliver roofing services you can rely on, and we can be proud of. It drives us to deliver quality work and roofing materials at prices that don't give you second thoughts. Our unmatched roofing services backed by responsive customer service have helped us become one of the leading names in the roofing industry of Mulvane, Kansas. 
So, whether you're looking for emergency roofing services, metal roof replacement services, or simply want to get your roof inspected, don't hesitate to give Crown Roofing Company a call today!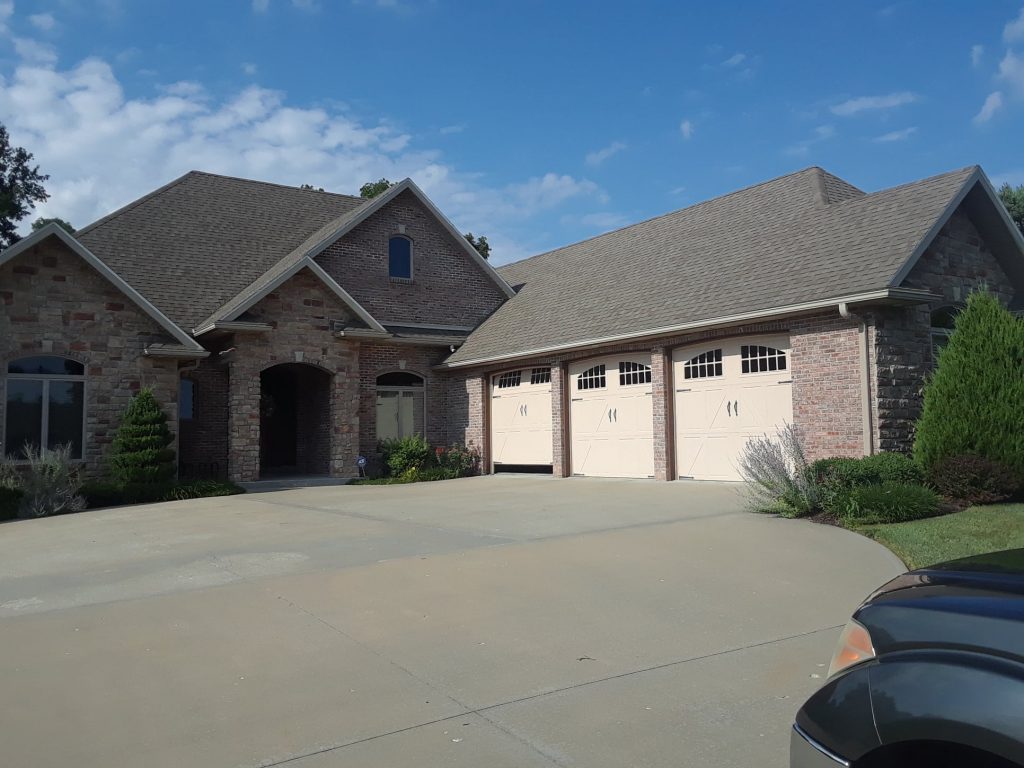 5 reasons to Choose Crown Roofing Company
Locally Owned Wichita roofing company
With years of experience servicing the Wichita area, we take pride in our Kansas roots. We are devoted members of the Wichita community, and have built Crown Roofing on the foundation of giving back to our hometown. When your roof suffers storm damage from a hail or wind event, take peace of mind in hiring a local Wichita company that you know will still be here in 15 years, and a company that prides itself on being an active member of your community.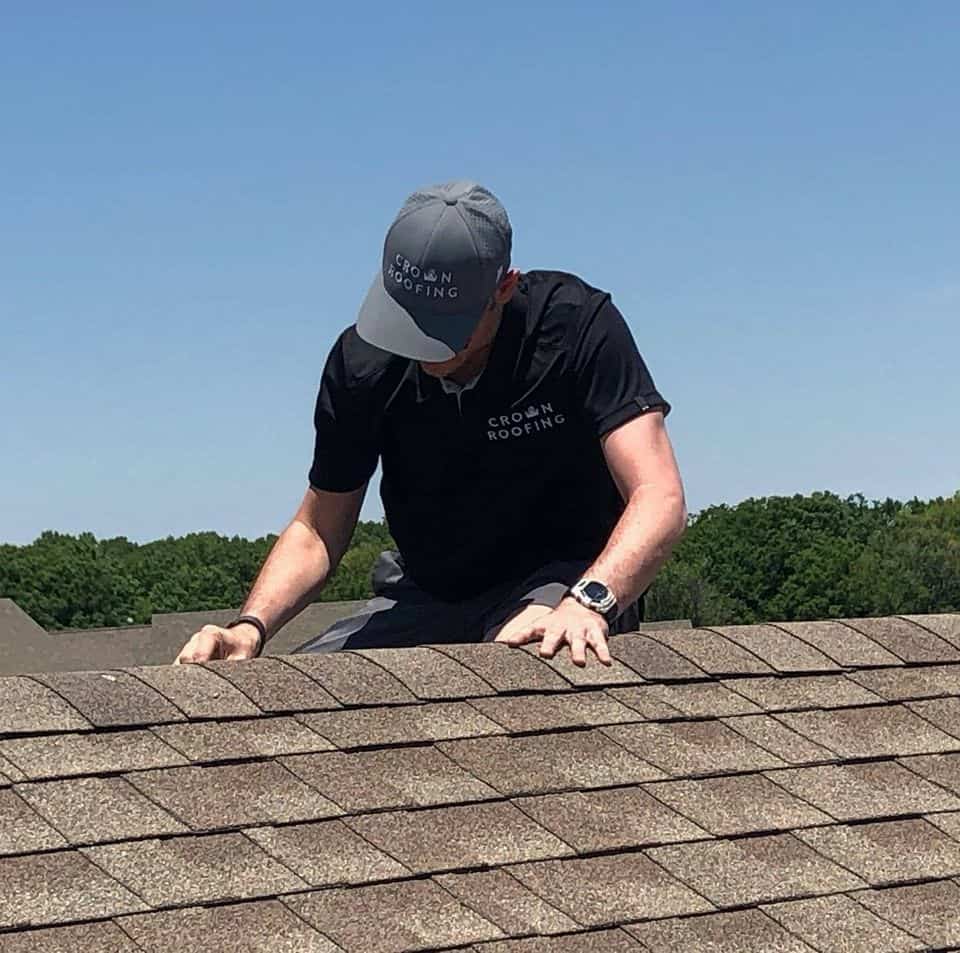 We've Already Helped 100's of Homeowners Like You!

Jeff Cotter
Great service and very responsive with our needs. We changed our whole roof within a day and everything went smoothly. Justin was awesome to work with. Highly recommend

Scott Sellers
We had a minor leak around our chimney, and a few rub marks on the front slope from a tree we recently cut back. Justin and his crew fixed both issues in a timely manner and at a fair price.

Jeremey Sims
Fantastic company. The owner took the time to walk me through the insurance process and ended up not only getting me a new roof but surprised me with new gutters also paid for by insurance. Couldn't be happier!

Christy Brown
Best roofer in Wichita!! My new roof makes me feel like royalty!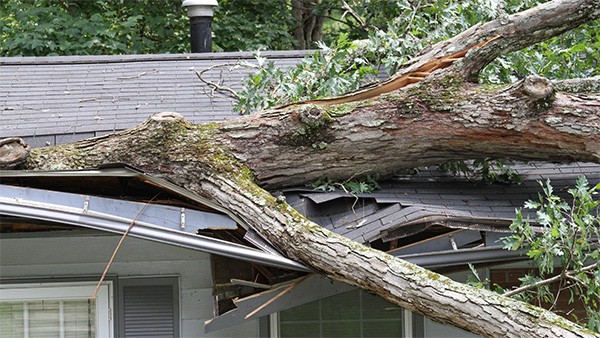 Financing
Available as Low as $97/month*
At Crown Roofing, our goal is to make roofing accessible to everyone. A quality roof is a necessity, not 'nice to have'. That is why we proudly offer convenient financing options. You can get your new roof installed for as low as $97/month! *Certain conditions apply. Contact a sales rep for more information*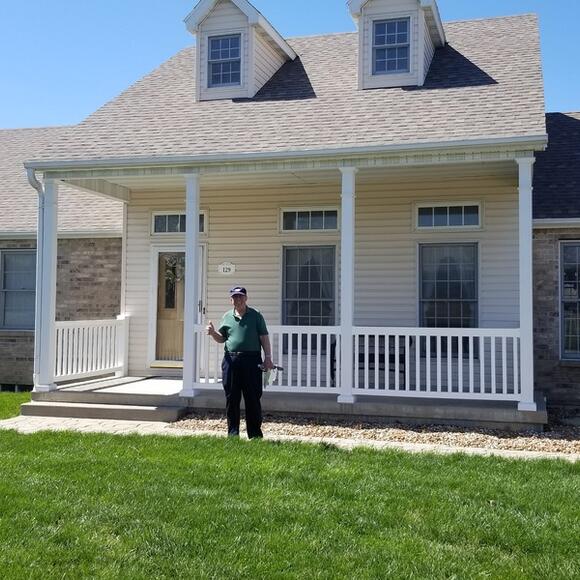 Crown Roofing & Solar Company of Wichita
Work Completed IN YOUR NEIGHBORHOOD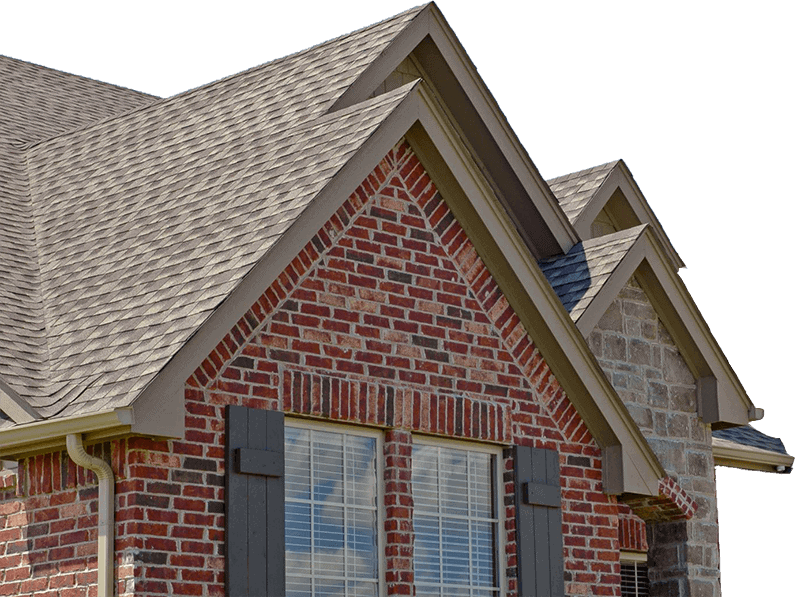 Get your Roof Replaced As Low As
$97/month
Premium Quality At Industry Best Pricing
The Gold Standard of Roofers
Crown Roofing & Solar Company of Wichita is awarded the badge of "Recognition of Excellence" because of our high level of expertise, emphasis on customer satisfaction, impeccable craftsmanship and trustworthy reputation. Since we are certified by Roofing Insights, you're personally backed by a $20,000 Guarantee that covers you from start to finish!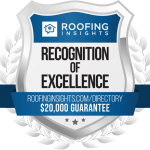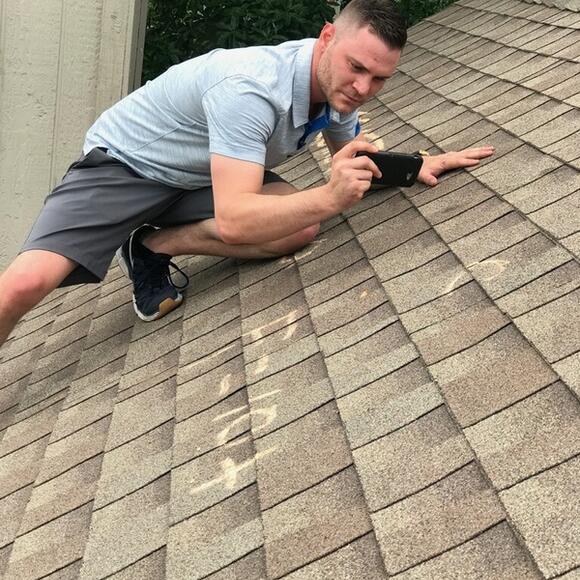 Over the past 10 years working for an industry giant, I have developed a strong passion for the roofing industry. This industry has provided me with the opportunity to learn, grow, & become the person I am today who is obsessed with customer service & humbly working with the utmost integrity. I have been blessed to have the prior experience necessary to pick & choose what systems & processes to adopt & take with me to my own roofing company.
Now that I have my own company with Co-Owner Benjamin Wallace, a sense of pride aromates out of the office as we know two things: 1.) We truly have a deep understanding of the ins & outs of this industry due to our unparalleled knowledge & experience. 2.) We believe there is, without a doubt, no better solution for your roofing needs than Crown Roofing.
We move with a sense of surety & purpose that is contagious & everyone seems to want to be a part of. I am so excited to be servicing my hometown of Wichita, KS under my own company – Crown Roofing & Solar Company of Wichita. We will continue to build our name in Wichita & cannot wait to Crown your Kingdom! 
yes, Local roofing experience matters!
When it comes time to replace your roof, take peace of mind by hiring the best Wichita roofing company! We take pride in knowing we are unique in this industry as our company is founded on ethics & integrity. When you hire Crown Roofing, you are getting: professionalism, quality craftsmanship and pristine attention to detail.
Below we've put together some answers to the most frequently asked questions
CROWN YOUR KINGDOM WITH QUALITY